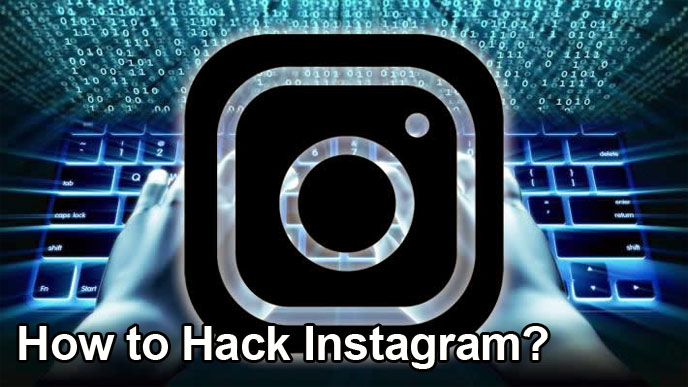 We are always looking for ways to get around the security features of Instagram. The company has been doing an exceptional job of increasing its security recently, and that has left the hacker community wondering how to bypass the new methods without being noticed. Recently InstaRipper published the post about how their basic app is no longer the best way to access Instagram accounts. They did offer new solutions in the form of keyloggers and phishing tricks. We took a moment to check their recommendations, and now we have them here summarized for you.
The Best Method to Hack Instagram Right Now – mSpy Keylogger App
Keyloggers are best suited for smartphones, and that is just fine since almost no one access Instagram using a desktop computer. The mSpy is a keylogger app designed to track down the keystrokes used on a smart devices to store them on a document log and send it to an email direction. That way, you can get all the information typed by your target for a period of your choice. Getting to install a keylogger is the tricky part of the equation since you need the device itself to install the software. The guys at MSpy recommend you two ways:
You can use some social engineering skills to ask people to lend you their phone. By faking an emergency call or an emergency text, you can have access to their phones and download the software really quick. You can also ask them to watch a video or something less pressing. There is a way to do this remotely but is a bit more complicated. You will have to fake a service provider or a relative using an email to send an attached file to the receipt, so he downloads the attachment, and the mSpy keylogger app gets installed.
There is a very usable software named "binder" that can help you merge two files in one. This will make your work easier since you can even use your real email and make the receipts look at something that may interest them. Once they download the file, the keylogger will be installed on their phones without them even knowing. MSpy is the best software that can get you everything you need from your target. The program runs in a hushed stealthy mode, and it gives you all the data you need about the person you are tracking: their location, their chat logs, their calls, all of it.
Phishing – Another Access Alternative
Phishing is the premier method of access to information used by hackers all over the world. It has proven so popular because it is still effective, even with the millions of dollars invested in security by software companies. Phishing is actively used to gain access to social media accounts, financial information, and personal data. It can only be set from a desktop. Even the most experienced hackers can't make phishing work from a smart device. The mechanics behind phishing are pretty simple. Hackers create a login page that looks exactly like the one used by the target and makes them enter their login information to gain access to it.
While it sounds easy, it requires a lot of work to do it right. You need to have some basic knowledge of coding skills to be able to pull it off. Websites are created using languages such as CSS, HTML, Piton, JavaScript, PHP, and others. Phishing relies on guile to be effective. This means that you need to make the website look good for the target. Phishing works because 98% of the time, people never watch the URL of the site they are entering. If the landing page looks the way they are used to, they will place the information as they always do. Several hosting sites can help you with this setting, such as BlueHost, GoDaddy, HostGator, and NameCheap. They are all paid options, but they can host your landing page bypassing the security protocols of these websites.
InstaRipper offers the option of using a landing page for Instagram on their serves. We have taken a look at it, and it's pretty solid. If your target is an Instagram profile, feel free to use it following the instructions. Phishing demands time, money, and patience. You need to do a lot of tests to make sure it works. You also need to be very convincing to pull it off. Now that you have these tools at your disposal, you can go on the hunt and hack into desired Instagram account.