The iPhone always comes equipped with some of the most powerful cameras available on the market. You could even say that the pictures hardly need any touchups. Developers know how vain users can get when it's time to take a selfie and post it on social media; that's why they have created Afterlight 2. As the name implies, this is an upgrade of a utility that was already ranked in the iOS store that has received a facelift to attract new users.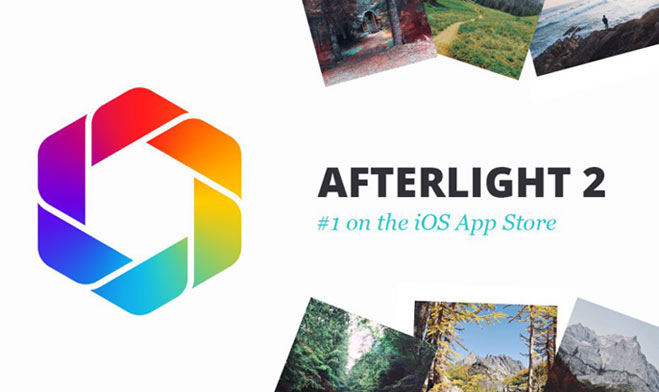 For starters, we can tell you that Afterlight 2 is a mighty photo editor that is only available for the iPhone. The app might seem like a substitute for the filters available in social network services such as Instagram, Facebook or Snapchat. While this is true to some extent, Afterlight 2 also offers quite a few unique options such as one-tap filters, cropping images, regulation of brightness and contrast using sliders and a lot more.
The Contents of Afterlight 2
The app is also equipped with many professional features that allow the user to manipulate the light curves on a picture as well as levels of hue and saturation. There are also a set of controls to regulate the color input on the picture as well as the overall composition of it. Any image can be edited over the layers of filter that have received. There is also a double exposure tool for those who share their enthusiasm for Lomography.
As we have already mentioned Afterlight 2 works in line with the requirements of professional photographers even if most people can use due to the fact that the app is very friendly and it's easy to get around it with a little patience. One of the best-ranked features available on the current version of the app is the text tool. Adding words to any picture has never been so pleasurable. The app also offers fine-tuning features related to customizing the final look of it that is easily accessible, unlike the previous version. Leading, kerning, and erasing can be seen in the panel control right from the start.
Troubleshooting and Our Verdict
The fact is that even something that works so well also has many issues. Not as much, but certainly troublesome to be bothersome. One of the major gripes with the previous version of the app was how destructive was a single edit. The users can do as much as they want since there is no limit to it, but if you are planning something that suddenly feels out of place, you just can't remove that specific step without deleting everything you did after that.
While it is true that this may be nitpicking, it's a cause to worry for people who go over the steps back and forward to make revisions. The app is recommended for people who are not expert with photo edition tools and wish to learn more about them. After handling Afterlight 2, it can be quite easy to follow a more complex act like photoshop. The app has a total cost of $3, and it comes with everything you need. The free version is loaded, but $3 to get everything sounds like a fair deal.