If you are a photography enthusiast, you probably keep wondering how many people keep getting such amazing shots posted on their Instagram accounts. It's not like everyone has a professional camera with them all the time, and certainly, no one pays a photographer to take a selfie every single day. A lot of smartphones are packing some of the best cameras ever designed by a man in such small units. It's a wonder, so many of them manage to get such high resolutions. Even for a skilled selfie shooter, some effects are out of reach. They are only attained after processing the photo with some sort of software.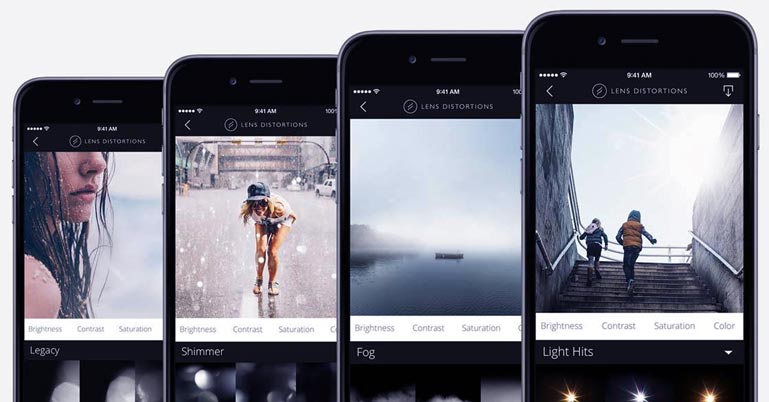 Breaking the Mold
Lens Distortions is an app offering that kind of tool to be used on your smart device. The introduction to the app speaks loudly about the type of service they provide: "The best effects are the ones no one notice you added." If you are thinking about Instagram or Snapchat filters here, you can scrap that idea right off the bat. Instead of flash and glitter or stickers and filters, Lens Distortions offers a catalog of natural, true to life effects that can be placed on your photo. The quality of each command is so good that it makes the picture look like the camera was the one to achieve the effect without any tampering whatsoever.
Lens Distortion Offerings
Among the catalog of effects available on the app, we can find snow, rain, sunlight, and foggy effects. As you probably have figured out by now, the app works a 100% better with shoots taken outdoor. The final look on each picture has a very professional feel, and it looks compelling. Each effect has many variations that can be adjusted on the settings of each category. The moment after you apply the effect is the best to handle all forms of tweaking. You will be able to adjust basic settings such as brightness, saturation, and contrast along additional settings regarding the color scheme of the picture. If you want to offer an aged look at the photo, you may add extra layers to apply more filters on it.
Features and Recommendations
Lens Distortion also has one of the most user-friendly interfaces you can find on any app that allows manipulation and composition of images. The commands are displayed using a slick design, and most of them are pretty easy to follow by instinct. The pictures edited with the app can be saved on your smart device or shared on your social networks. Since the files can become heavy if you add too many layers, you also have the option to save them in your cloud service of choice. There is a free downloadable version that offers 40 basic filters. If you chose to subscribe to their online premium service for $0.99 a month you get an additional 215 premium filters. Try it out if you are a selfie lover! You can make every pic show off levels of details that no one can see using regular equipment.